About our Team
About Marlene Obermeyer

Member: International Medical Interpreters Association (IMIA)
IMIA Minority Languages Division Chairperson
IMIA Continuing Education Committee Member
IMIA Accreditation Task Force
Member: Texas Association of Healthcare Interpreters (TAHIT)
Member: National Council on Interpreting in Healthcare (NCIHC)
Member: Kansas Association of Nursing Continuing Education Providers (KANCEP)
Approved Provider: California State Board of Registered Nursing
Marlene is a cross-cultural trainer and curriculum designer for cultural competency programs and professional medical interpreter training. A registered nurse with over thirty years of hands-on bedside nursing, she originally came from the Philippines, completed her nursing education in the U.S., and has obtained additional certificates in cross-cultural training and transcultural nursing. She has designed and authored over 100 contact hours of continuing education courses for nurses. She is webmaster and website designer for websites including two continuing education websites and a professional organization. She is a certified eCollege instructor. She is the director of Culture Advantage Professional Medical Interpreter Training offering Language-Specific Medical Interpreter Training for bilingual individuals from physicians to nurses to professionals in non-medical professions in Arabic, Chinese Mandarin, Korean, Portuguese, Russian, Spanish, and Vietnamese. Programs in other languages are currently in development.
Developer and Presenter: IMIA Medical Terminology Boot Camps
2010
2011
2012
2012 NCTA Medical Terminology Boot Camp

Cultural Training and Consulting Clients:
Wichita School District, Wichita, KS
Cargill Wichita
Sprint Overland Park, KC
Medical Interpreting Clients:
United States Catholic Conference of Bishops Washington, DC
Rockford Healthcare Systems, Illinois
Ohio Health Partners, Ohio
Interpreters of the Northshore, MA
Authorized Interpreter Services, CA
Marlene trained over 100 medical interpreters including bilingual physicians, nurses, physical therapists, respiratory therapists, medical assistants, and other bilingual professionals and individuals with college majors in non-English languages.


About Kelly Martinkus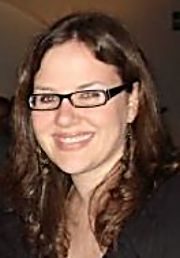 Kelly Martinkus is a graduate of the Culture Advantage Medical Interpreter Training Program and is delighted to be a Culture Advantage Mentor and the Manager of Program Development-Medical Division at Culture Advantage!
She studied medicine in the International Program at the Universidad Autónoma de Guadalajara School of Medicine in Guadalajara, Jalisco, Mexico where she received a bilingual, bicultural medical education. Having learned medicine in English and Spanish, Kelly is able to provide students with a unique perspective of advanced medical terminology in both languages.
She is a member of the International Medical Interpreters Association (IMIA) and is an advocate for language specific medical interpreter training.
Furthermore, Kelly fully supports advanced medical terminology training for the entry-level medical interpreter and feels strongly that healthcare professionals play a vital role in medical interpreter training. She maintains that healthcare providers have a unique view of medical terminology and can provide medical interpreters with insight to the medical field that goes far beyond linguistics.
Whether students are entry-level medical interpreters or experienced interpreters working in specialty areas of medicine, Kelly's goal is to help them gain the medical knowledge necessary to be highly competent medical interpreters.